Lower flow and levels and steady water temps and clarity.
Just a few hours on the river this week but the results were still good. Doug Mcmanemy, Dick Johnson and John Von Rohr are shown with some of our catch from the day. Vertical with Hutch Sauger Slayers was really all we used to catch our fish. Natural colors were getting bit regularly so we stayed the course. We stayed on the deep side for the time we were out.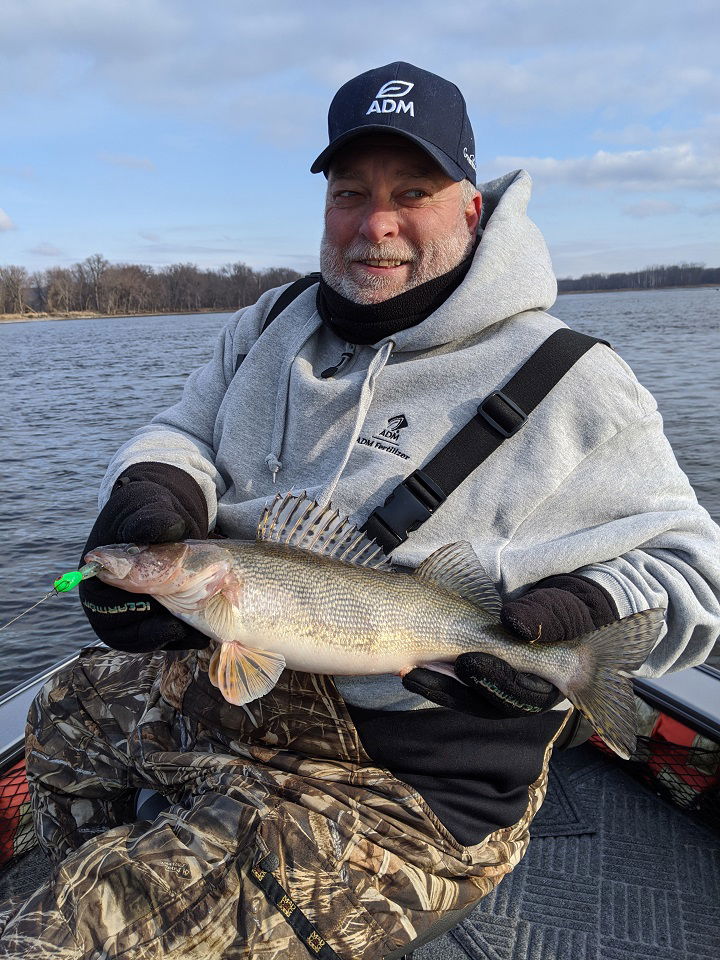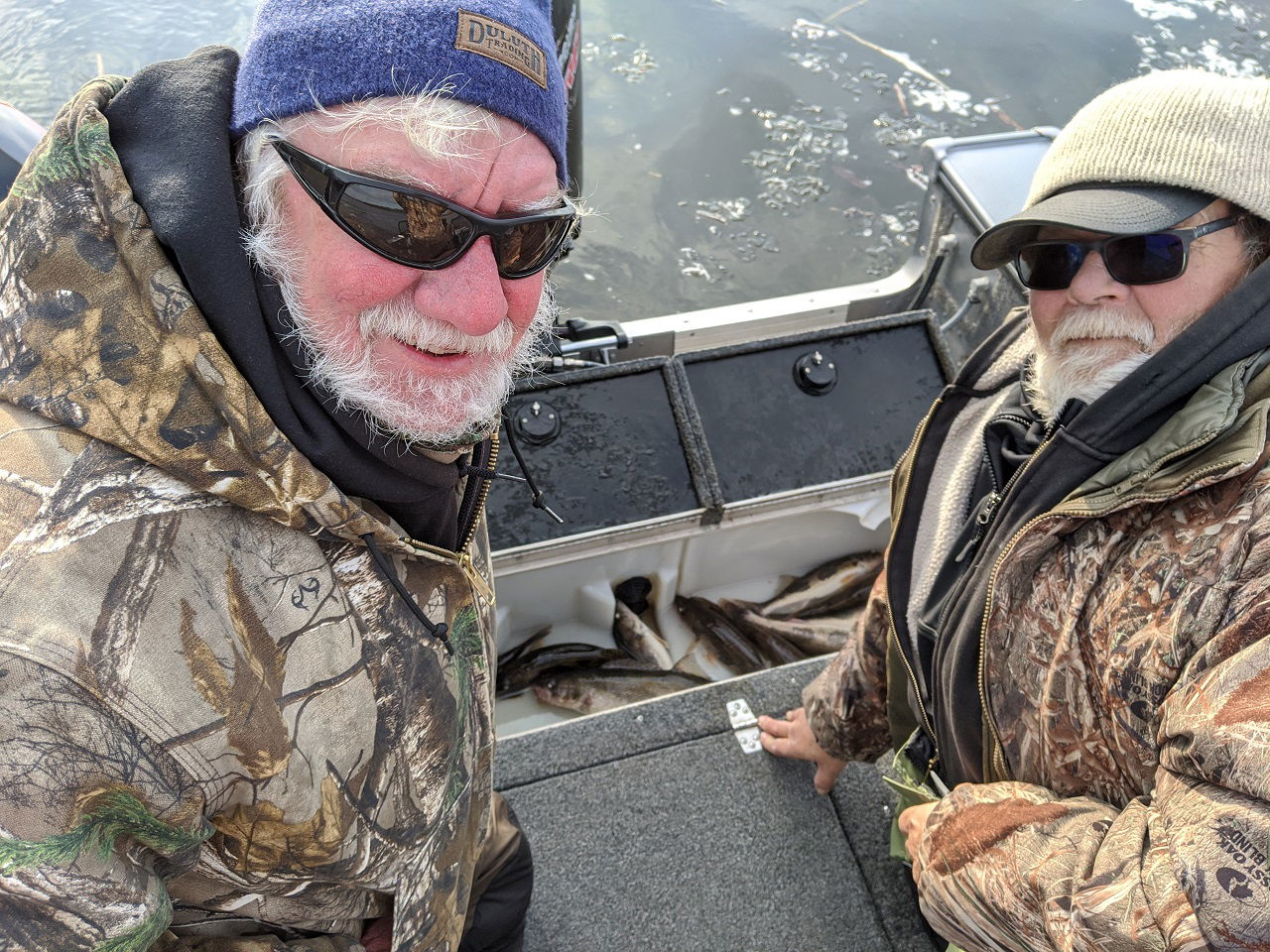 On a more somber note we/I lost a great friend, fisherman and pool 4 legend on Thursday with the passing of Randy Stevens. Better known to most fishermen from the area as "RIver Rat Randy" or "RRR".
Randy taught me and many others a great deal about fishing on that stretch of river. He was always willing to share a tip, a story or just BS with most anyone he came in contact with. He loved to tournament fish and his results on that stretch of river are and will always be legendary.
Below is a picture of Randy taken a few years ago in my boat. The "Godfather of Pool 4" in his element.
Tight lines my friend.